Fast Food
Business certified on
25 June 2019
Via Gian Lorenzo Bernini 46, 80129 Naples Naples Campania Italy
Open now
(

from 11:30 to 01:00

)
Baffone Crostoneria è una panineria sui generis: bruschette farcite con i più gustosi ingredienti. La tradizione popolare di Napoli si fa panino
Additional categories
Diner,
Restaurant
Ideal for
Business,
Single,
Couple,
Family,
Young,
Friends,
Special Events
Types of Cuisine
Italian,
Mediterranean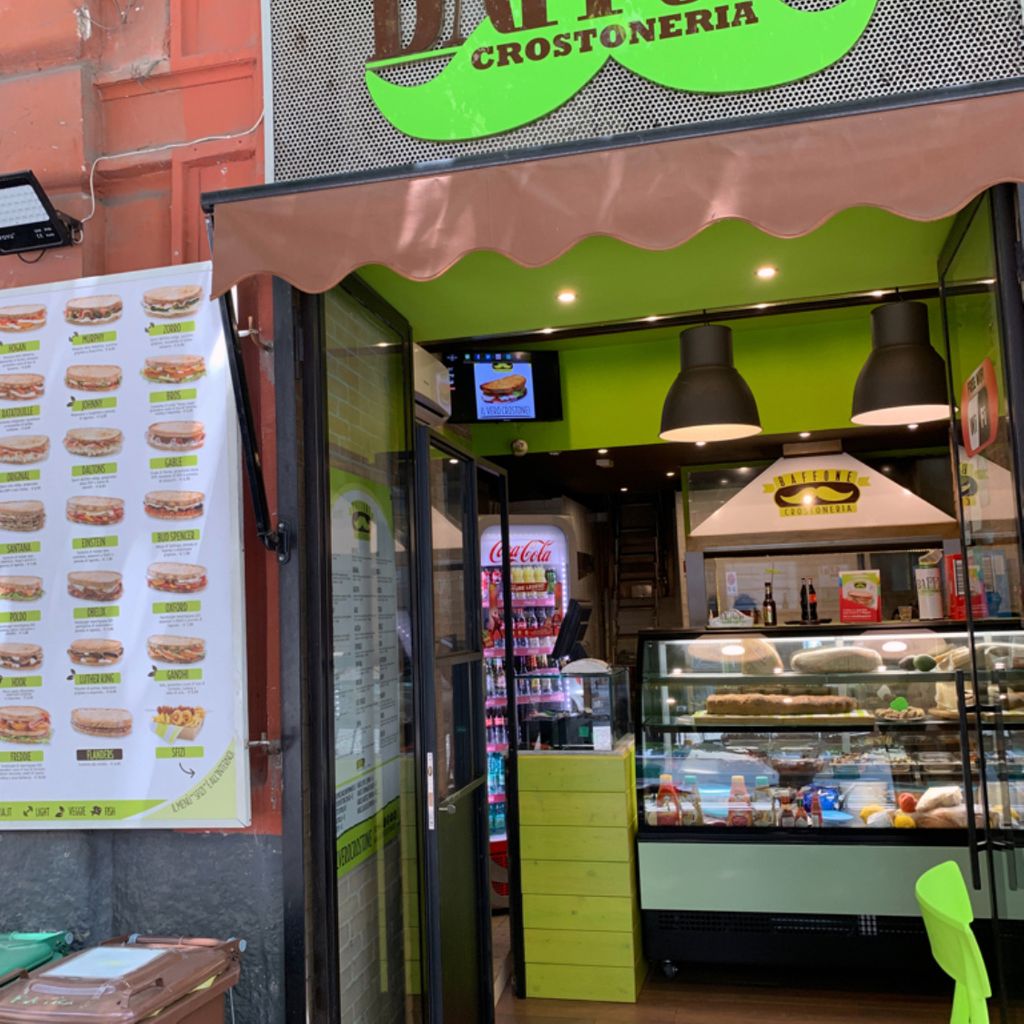 Are you the business owner?
Description
Baffone Crostoneria ha aperto a Napoli nel 2015, con l'intenzione di creare una bakery all'italiana. L'idea è semplice e originale al contempo: dar lustro alla tradizione delle bruschette o crostoni. Dunque, col pane cafone napoletano, ogni cliente ha modo di scegliere la propria farcitura, selezionata tra i migliori prodotti locali (e non).
GO!
Via Gian Lorenzo Bernini 46, 80129 Naples Naples Campania Italy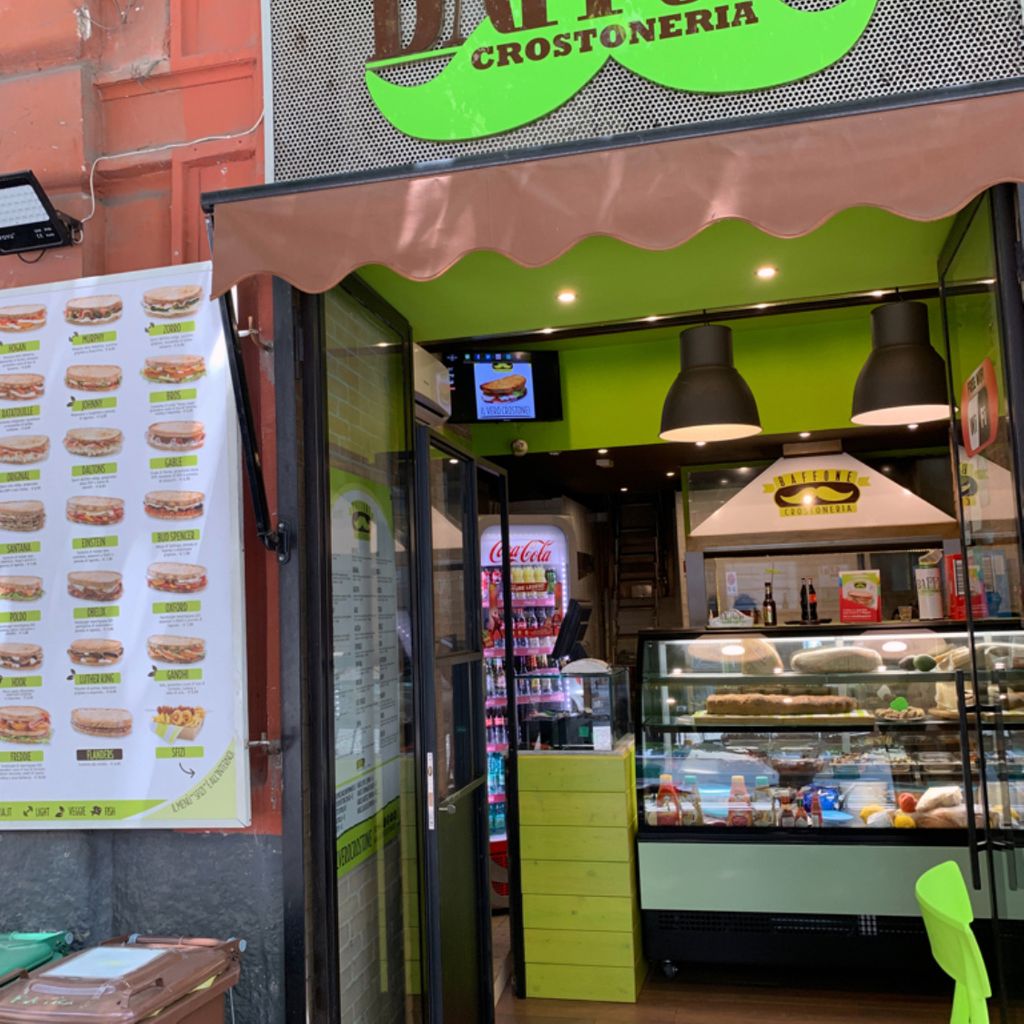 Are you the business owner?
GO!
Via Gian Lorenzo Bernini 46, 80129 Naples Naples Campania Italy
1
certified review for Baffone Crostoneria
Last modified: 02 July 2019